PharmTox Newsletter Fall 2019
---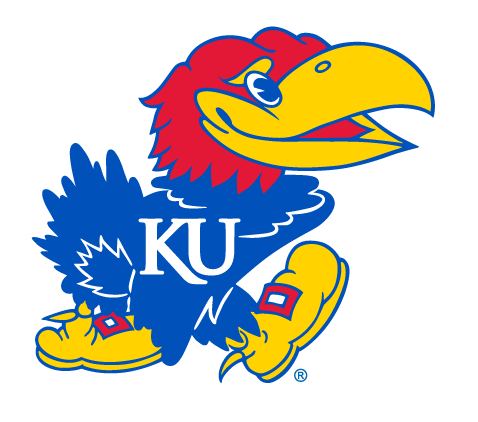 Literature-Based Distance M.S. Degree Program Added to Degree Offerings
We are excited to announce a new literature-based distance M.S. option designed for students who lack access to a laboratory for original research. The program provides training in molecular, cellular and organ systems pharmacology and toxicology and scientific writing and allows participants to advance at their place of employment or to increase their competitiveness for admission to professional degree programs in the medical sciences.
The literature-based distance M.S. program requires students to complete 30 credit hours including didactic coursework and a faculty-approved comprehensive and in-depth literature-based thesis.
Our two distance M.S. programs share a common core of 19 credit hours of didactic courses in pharmacology, toxicology, statistics and scientific ethics. We've also added newly designed elective courses specifically for literature-based distance students. New courses include biomedical statistics, pharmacogenomics, communication in biomedical sciences, optogenetic, two photon-imaging and microscopy and image analysis techniques and journal club. All courses are offered online to provide a students the flexibility to complete the material regardless of their location, work schedules or familial obligations.
In lieu of laboratory research activities, literature-based distance students will complete, under the supervision of a faculty advisor, a formal research proposal with ideas derived from the literature. The thesis requires students to research the literature on a topic selected in conjunction with their academic advisor and write a literature-based research thesis. The student is free to use properly cited published data as preliminary data that supports their original and creative ideas to address a gap or controversy in the literature in a hypothesis-driven approach that is covered in two to three specific aims of the thesis.
The literature-based thesis will be evaluated on the significance of the work and its potential impact and innovation to the field. The student's KU mentor and two additional faculty members will also consider the ways in which the thesis outlines a solid experimental approach that enables the testing of hypotheses and provides definitive and interpretable answers that can be used to advance the field. The committee will consider the merit of the thesis based on specific points related to the technical aspects of the writing, scientific and intellectual content and the depth, quality, creativity and feasibility of the experiments outlined.
Applicants must have a bachelor's degree from an accredited college or university, with at least three credits in chemistry, three credits in biology & a cumulative GPA of a 3.0 or higher. Non-native English speakers must have demonstrated proficiency in verbal and written English. Applicants with prior exposure to fundamental scientific areas such as chemistry, biochemistry or cellular and molecular biology are particularly encouraged to apply.
Graduating Student Updates
We were proud to have several graduate students complete their degree requirements and move on to new programs, positions and adventures since the last issue of our newsletter.
Erika Nolte -
Erika earned her Ph.D. in the spring of 2019. She is a Scientific Writer at Inspiralia & Houston Methodist.
Beichen Jiang -
Beichen earned his M.S. in the summer of 2019. He is a clinical research associate at Merck in Shanghai, China.
Lucy He -
Lucy earned her M.S. in the summer of 2019. She is an assistant specialist at the University of California, San Francisco.
Smruti Gore -
Smruti earned her M.S. in the summer of 2019. She is a research scientist at OsteoNovus Inc. in Toledo, Ohio
Shreya Indulkar -
Shreya earned her M.S. in the summer of 2019. She is a graduate research associate in Dr. Liqin Zhao's lab here at KU.
Sugandha -
Suganda earned her M.S. in the summer of 2019. She is a graduate research associate in Dr. Nany Muma's lab here at KU.
Siying Li -
Siying earned her M.S. in the summer of 2019. She is exploring job opportunities in China.
New Graduate Students

Nadine Alshakhshir
Nadine Alshakhshir is a Fulbright scholar from Jordan and has joined our master's program as a member of the Zhao lab. She received her bachelor of pharmacy from the University of Jordan and is interested in studying neuropharmacology, behavior pharmacology and neurodegenerative disorders.

Kyle Gossman
Kyle Gossman is a new Ph.D. student with a B.S. in biochemistry from Viterbo University in LaCrosse, WI. He has joined the Smith lab and is interested in studying neuropharmacology, behavioral pharmacology, neurobiology and circuitry of decision making.

Austin Holt
Austin Holt joined our master's program as a member of the Subramanian lab. He earned his B.S. in biochemistry from Arizona State University and completed four semesters of graduate work at Ross University School of Veterinary Medicine. He is studying behavioral analysis and neural imaging of mice to determine memory formation and retention.

Suraj Niraula
Suraj Niraula received his B.S. in pharmacy from Purbanchal University in Kathmandu, Nepal and his M.S. in biology from Indiana University of Pennsylvania. He has joined our Ph.D. program as a member of the Subramanian lab with an interest in neuropharmacology. He is working on a mouse model organism to understand the imbalance between excitatory and inhibitory synaptic strength in cortical neurons which leads to the loss of memory in Alzheimer's disease.

Saumya Sharma
Saumya Sharma comes to us from Amity University in India, where she studied pharmacy. She joined the Muma lab as a master's student and is interested in studying molecular biology, the role of genetics in disease development as well as action mechanisms of neuropharmacological drugs.

Yunwanbin Wang
Yunwanbin Wang, a new master's student, received her B.S. in pharmaceutical engineering from Fuzhou University and has joined the Dobrowsky lab. She is interested in inherited neuropathy and models of systemic inflammation.
From Our Alumni - Rong Chen, Ph.D. (2003)
Rong Chen, Ph.D. Assistant Professor, Physiology & Pharmacology, Wake Forest School of Medicine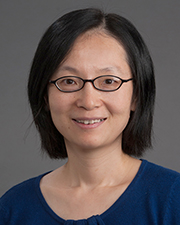 My journey with the Department of Pharmacology & Toxicology started in 1997. With a background in psychology, I joined Dr. Stephen Fowler's laboratory intending to study of human development. I had a decent job in China before I departed for the U.S., and my initial plan was to get a Ph.D. in psychology before returning to China for a promotion. However, my original plan changed as my passion for neuroscience grew. In Steve's lab I was surrounded by graduate students from the pharmacology & toxicology program and often amazed by what they had learned in a program that seemed so foreign and intriguing to me. I started to rethink my career path. With approval and encouragement from Steve (and after I took the necessary courses and met the program requirements), I switched tracks from psychology to pharmacology & toxicology. Little did I know how difficult but rewarding this journey – one that took me to my current position as a faculty member in the Department of Physiology & Pharmacology at Wake Forest School of Medicine – would be.
Given the limited knowledge I had about pharmacology/molecular biology when I joined the program, the courses that seemed so easy for most students were challenging for me. I had to teach myself a lot of things in a hurry. Luckily, the students/postdocs from Steve's and other labs lent me their helping hands to get me through. It was not surprising that I struggled with one course taught by Dr. Dobrowsky that involved advanced molecular biology techniques. However, my struggle and Rick's emphasis on the importance of the modern techniques in research ended up motivating me to seek a molecular biology lab for my first postdoctoral training position.
When I joined Steve's lab, I worked on a research project examining antipsychotics-induced extrapyramidal side effects on motor behavior in rodents, which introduced me to the dopaminergic system. With the guidance from Steve, I continued my dopamine-focused research into the field of drug addiction as my thesis project, a topic that I have been fascinated with since I was young. This initial exposure to addiction research in Steve's lab has inspired me to pursue a career path in this field.
"On April 9, 2008 I was scheduled to give a seminar to the Department of Pharmacology at University of Michigan and wore a KU Jayhawk t-shirt instead of formal attire. It was two days after KU won the college basketball championship and I was so proud to show off my connection to the elite basketball program. Since my graduation in 2003, I have been following KU's basketball program wherever I was. Now, I have a 10-year old boy who is glued to the TV on KU game days, cheers at every single KU point with a fist bump and sheds tears when KU loses during March Madness." - Rong Chen, Ph.D. (2003)
After graduation, I did my first postdoctoral training position in the Department of Pharmacology at Ohio State University, where I worked on understanding the molecular mechanism of cocaine's action by performing mutagenesis on dopamine transporters and identifying cocaine binding sites. Although I had a productive three years at Ohio State and produced a seminar work on this topic, I wanted to seek a program that was known for drug addiction research and, importantly, to have a mentor who could promote my career development. Luckily, I was offered a postdoc position at the University of Michigan Department of Pharmacology by Dr. Margaret Gnegy, a devoted mentor and well-known addiction researcher who studies molecular mechanisms underlying amphetamine interaction with dopamine transporters. Under Dr. Gnegy's guidance, I was able to secure funding from the National Institute on Drug Abuse, which landed me a faculty position in the Department of Physiology & Pharmacology at Wake Forest School of Medicine. To this day, I am still conducting research on the regulatory role of dopamine in drug addiction although with a focus on G-protein coupled receptors. I utilize all of the techniques that I acquired throughout my training, including the behavioral assessment techniques I learned from Steve.
Looking back at my time spent at KU, I have genuine fond memories of the experience in the department and am deeply indebted to all the faculty who provided the training/mentoring. It is right there where my professional career was shaped. I learned about work ethic from Steve and now have a better understanding of his perspective on knowing your strengths to stay competitive in research. These wisdoms are passed on to my students. I also developed a deeper appreciation of the seminar course led by Dr. Elias Michaelis after I left KU and was in the job market numerous times. During our weekly Friday afternoon student seminars, we discussed everything from speaking style to data presentation. We talked about how to professionally and strategically respond to criticism (from Dr. Dobrowsky) and even how to properly dress for the occasion. These discussions prepared me for future job interviews and professional presentations. I have worked at three universities after graduation from KU, and none of them had a course close to ours that prepares graduate students to face and tackle the challenges in the real world. Many thanks to Dr. Michaelis's devotion to mentoring! I hope these traditions will be forever carried on.
Adam Smith and Jai Subramanian earn RO1 Grants
Adam Smith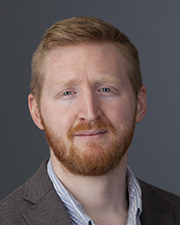 Title:
STRUCTURAL AND FUNCTIONAL CONNECTIVITY OF THE SOCIAL DECISION-MAKING NETWORK
Amount:
$1,835,772 (2019 - 2024)
Description:
Intimate relationships represent significant aspects of our social world but can be challenged with the prospect of lack of commitment or unfaithfulness. It is critical that social partners display 'commitment' through context- appropriate behaviors, such as selective affiliation to a current partner and rejection (or aggression in some species) of potential partners. The proposed study will employ simultaneous fast measurement and manipulation of interregional neural activity to build a functional circuit in the social decision-making network that regulates context-appropriate behaviors during social interactions which represent signals of commitment to a close relationship.
Jai Subramanian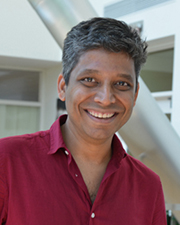 Title:
SYNAPSE STRUCTURAL DYNAMICS AND MEMORY LOSS IN MOUSE MODELS OF ALZHEIMERS DISEASE
Amount:
$1,839,822 (2019 - 2024)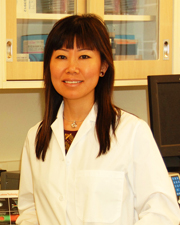 Zhao Tenure & Promotion
We are pleased to announce that Dr. Liqin Zhao has been granted tenure and promoted to associate professor of pharmacology & toxicology. Dr. Zhao received her Ph.D. in Pharmaceutical Sciences from Shenyang Pharmaceutical University and completed a postdoctoral fellowship at Beijing Institute of Pharmacology and Toxicology. Prior to joining KU in 2013, she was a research associate professor of pharmacology and pharmaceutical sciences at the University of Southern California (USC) School of Pharmacy, where she also served as the director of the translational research laboratory as well as core facilities and services.
Dr. Zhao's research focuses on brain aging, neurodegenerative (with an emphasis on Alzheimer's disease) and neuropsychological disorders (with an emphasis on depression) that are investigated at both mechanistic and translational levels. She has authored more than 50 research articles, 80 conference presentations, six patents (four granted) and served as an editor/reviewer for more than 30 medical research journals. Dr. Zhao and her research have been featured by multiple news outlets including USC News, USC Trojan Family Magazine, USC Pharmacy Magazine, KU News, KU Chancellor's Report, Lawrence 6News, Women's Brain Health Initiative, Nature Medicine, and Alzheimer's Association: Spotlight on Researchers Dedicated to Alzheimer's.
At the KU School of Pharmacy, in addition to directing a research lab and training students on their research activities, Dr. Zhao teaches in both the Pharm.D. and graduate (M.S. and Ph.D.) programs, with a focus on the nervous system including both autonomic and central nervous system. Dr. Zhao also directs the "Beyond the Lab" Career Development Program.
Alumnus Lester Gibbs launches Gibbs Graduate Student Award
We are pleased to announce that alumnus Lester Gibbs, Ph.D., will return to next spring to kick off the Gibbs Graduate Student Award program and present the travel award to a doctoral student in the department. Further details regarding the date and his "Beyond the Lab" seminar that will follow will be announced.
Established with his $15,000 gift, the Gibbs Graduate Student Award will fund travel to scientific symposia and/or conferences for one outstanding senior graduate student in the department. Such experiences allow our graduate students to kick start their scientific careers and network with colleagues elsewhere in academia and industry. To be eligible to for this award, students must have achieved doctoral candidacy and plan to present at a national or international conference of a scientific society or organization during his or her penultimate year.
Dr. Gibbs received an M.S. degree in 1987 and his Ph.D. in 1989 in Pharmacology & Toxicology from KU, and went on to work in regulatory affairs for Penederm, Inc., Forest Laboratories, Wyeth, Morphotek, Inc., Actelion Clinical Research and Regulatory Affairs Consulting. He is currently the director of regulatory affairs at Inovio Pharmaceuticals Inc.
GSO Updates
The Pharmacology & Toxicology Graduate Student Organization has had a productive and enjoyable year. Since the last issue of the Newsletter they have joined together to host the following events:
Elevator Pitch Workshop - To learn how to better explain research to colleagues clearly and succinctly
Group Yoga Class (at the KU Recreation Center)
Seminar: "Who Wants to Work in Industry: Finding Internships in Grad School" - led by staff from the KU Career Center
Time Management Skills Workshop - With staff from KU Counseling and Psychological Services
Seminar: "Personal Branding: Who Are You?" - Led by staff from the KU Career Center
Stress Management Workshop - Led by KU Counseling and Psychological Services
Meet and Greet Social – To welcome incoming graduate students
Beyond the Lab Series - Speakers

Dave Vigerust, Ph.D.
Chief Scientific Officer, MyGenetx Clinical Laboratory; Adjunct Assistant Professor, Department of Neurological Surgery, Vanderbilt University Medical Center; Clinical Assistant Professor, College of Pharmacy, University of Maryland Eastern Shore
"Beyond the Bench: Realizing the Power of Precision Medicine"
February 21, 2019

Cibele Pinto, Ph.D.
Senior Cardio-Renal Medical Science Liaison, Otsuka America Pharmaceutical, Inc.
"From Bench to Bedside and Beyond: A Personal Journey of Career Change and Drug Discovery"
March 19, 2019
Scientific Seminar Series - Speakers

Eduardo Candelario-Jalil, Ph.D.
Associate Professor, Department of Neuroscience, University of Florida
"Neurovascular Protection by Adropin in Experimental Ischemic Stroke"
April 30, 2019
Dr. Candelario-Jalil's research is aimed at understanding how neuroinflammatory mechanisms contribute to ischemic stroke pathology with a specific emphasis on the blood-brain barrier (BBB). Neurovascular/BBB damage is a key neuropathological mechanism in stroke, which significantly contributes to brain edema, neurological deterioration, and death in stroke patients. He and his colleagues are interested in cyclooxygenase-2-derived prostaglandins and how signaling through specific prostanoid receptors impact stroke outcomes. They are also studying the neurovascular effects of adropin, a newly identified peptide, on BBB damage after stroke. They expect that results from our research will identify novel and much-needed therapeutic approaches to reduce the devastating consequences of stroke-induced BBB damage.

Devanand Manoli, M.D., Ph.D.
Assistant Professor of Psychiatry, Center for Integrative Neuroscience, University of California, San Francisco
"Understanding the Neural Basis of Social Attachment"
May 7, 2019
Dr. Manoli's research focuses on understanding social attachment & the molecular and genetic approaches to study the neural basis of social attachment throughout development and in disease. He studies the function and developmental programming of the neural circuits that underlie social attachment, how they operate at different times in an animal's life to regulate social behaviors, and how early experience or genetic lesions that are associated with psychiatric illnesses alter these circuits to change social attachment behaviors. To model social attachment behaviors in the lab, he & his colleagues use prairie voles, which are monogamous rodents that form life-long pair bonds between mates. The have developed molecular genetic tools to both generate voles with specific mutations and to label and manipulate populations of neurons in the vole brain. Using these tools and comparative studies between prairie voles and closely related species with other patterns of social behaviors, they aim to understand the molecular, genetic, and neural basis of attachment.
Faculty Publications
KU-596 decreases mitochondrial superoxide and improves bioenergetics following downregulation of manganese superoxide dismutase in diabetic sensory neurons. You Z, Zhang Z, Blagg BSJ, Dobrowsky RT. Exp Neurol. 2019 Mar; 313:88-97. doi: 10.1016/j.expneurol.2018.12.006. Epub 2018 Dec 15. PMID: 30557564
Increased levels of protein-methionine sulfoxide in plasma correlate with a shift from a mild-cognitive impairment to an Alzheimer's disease stage. Deng Y, Marsh BM, Moskovitz J. Innovations in Clinical Neuroscience, 16: 7–8, 2019.
Serotonylation and neuronal function.Muma NA, Kapadia K. Handbook of the Behavioral Neurobiology of Serotonin, Vol 31. Vol Eds: Christian Muller, Kathryn Cunningham, 2020.
Glatiramer acetate persists at the injection site and draining lymph nodes via electrostatically-induced aggregation. Song JY, Larson NR, Thati S, Torres-Vazquez I, Martinez-Rivera N, Subelzu NJ, Leon MA, Rosa-Molinar E, Schöneich C, Forrest ML, Middaugh CR, Berkland CJ. J Control Release. 2019 Jan 10; 293:36-47. doi: 10.1016/j.jconrel.2018.11.007. Epub 2018 Nov 7. PMID: 30414463
Iron Pathophysiology in Stroke. Almutairi MMA, Xu G, Shi H, Adv Exp Med Biol. 2019; 1173:105-123. doi: 10.1007/978-981-13-9589-5_6
Oxytocin delivered nasally or intraperitoneally reaches the brain and plasma of normal and oxytocin knockout mice.Smith AS, Korgan AC, & Young WS (2019) Pharmacol Res. 146: 104324. PMID: 31238093
CPG15/Neuritin Mimics Experience in Selecting Excitatory Synapses for Stabilization by Facilitating PSD95 Recruitment.Subramanian J, Michel K, Benoit M, Nedivi E. Cell Rep. 2019 Aug 6;28(6):1584-1595.e5. doi: 10.1016/j.celrep.2019.07.012. PMID: 31390571
Brain Clusterin Protein Isoforms and Mitochondrial Localization. Herring SK, Moon H-J, Rawal P, Chhibber A, Zhao L. eLife 2019;8:e48255:p1-31
Lab Spotlights
Moskovitz Lab
The Moskovitz lab was awarded $10,000 for a KU-COBRE-PSF small grant project on Methionine-sulfoxide based immunization against Alzheimer's disease.
Smith Lab
Dr. Adam Smith has joined the KU Post Baccalaureate Research Education Program (PREP) as a co-program director. This program promotes diversity in biomedical research and provides mentored research experiences and training to assist recently graduated students with preparing for graduate school in a science-related field. The program receives NIH funding support through the National Institute of General Medical Sciences. Dr. Smith is serving as co-PI on
KU Post-Baccalaureate Research Education Program
to support this work.
Zhao Lab
Dr. Liqin Zhao attended a SfN19 Press Conference in Chicago in October and served on the NIH CMND study section in June 2019 (see photo).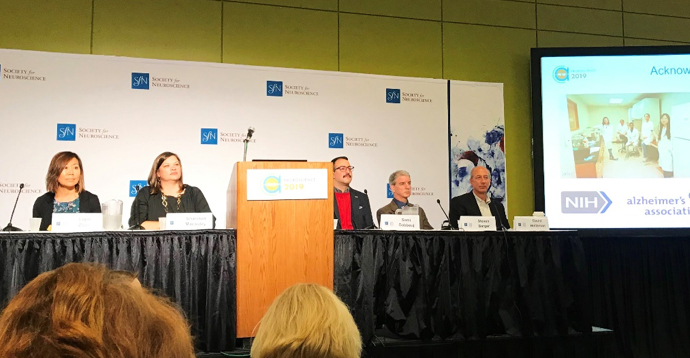 Her student Xin Zhang won a Best Data Blitz Award at the 2nd KU Neuroscience Graduate Program Symposium in May 2019
Thank you for your interest in supporting the Department of Pharmacology & Toxicology
Private support allows the department to provide resources for students, establish research seminars, and continue the excellence you have come to expect from our department. Your support, regardless of size, can make a profound impact. Over time, even small donations can accumulate to create substantial resources for the department. For a lasting impact on the department, major gifts can establish endowed funds that can be named for you or for someone else and provide financial support in perpetuity.
To make a dontation, visit the KU PharmTox website or contact our development director, Beth Bucklin, at bbucklin@kuendowment.org or 785-864-7477.